Exciting neuroimaging MRI physicist post working with Dr Guy Williams as part of an international team on a new multidisciplinary project led by Prof Kourtzi collaborating with @uzayemir and Dr Stephen Sawiak to uncover mechanisms for learning & plasticity.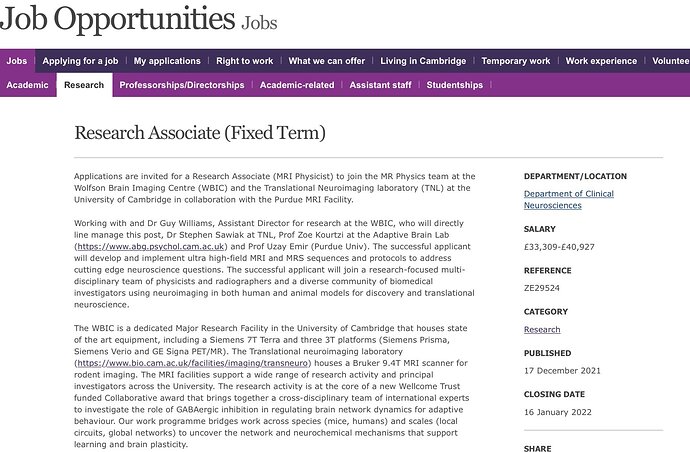 The WBIC is a dedicated Major Research Facility in the University of Cambridge that houses state of the art equipment, including a Siemens 7T Terra and three 3T platforms (Siemens Prisma, Siemens Verio and GE Signa PET/MR). The Translational neuroimaging laboratory (Translational Neuroimaging Laboratory | School of the Biological Sciences) houses a Bruker 9.4T MRI scanner for rodent imaging. The MRI facilities support a wide range of research activity and principal investigators across the University. The research activity is at the core of a new Wellcome Trust funded Collaborative award that brings together a cross-disciplinary team of international experts to investigate the role of GABAergic inhibition in regulating brain network dynamics for adaptive behaviour. Our work programme bridges work across species (mice, humans) and scales (local circuits, global networks) to uncover the network and neurochemical mechanisms that support learning and brain plasticity.
Come and join us to develop and utilize exciting new translational imaging methods to understand neurochemical dynamics.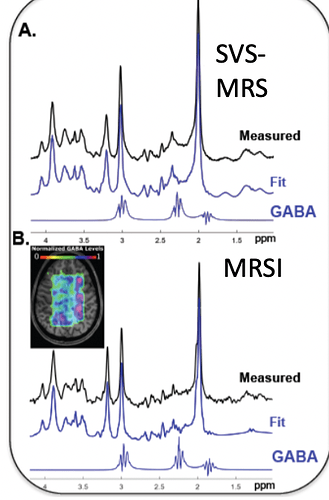 Uzay