Hi @Helge,
I have a set of GABA-edited data from the MEGA-sLASER sequence that I am trying to pre-process using Osprey. However, the alignment is way off (see images below). Any ideas as to why this is happening? From what I understand, for GABA-edited MEGA data, Osprey uses the residual water signal for alignment. Is there a way that I can specify a different peak for the alignment of these data (3.0 ppm, for example)?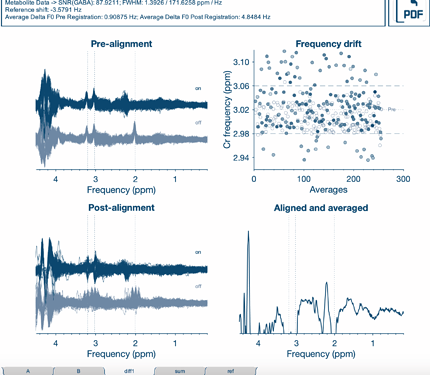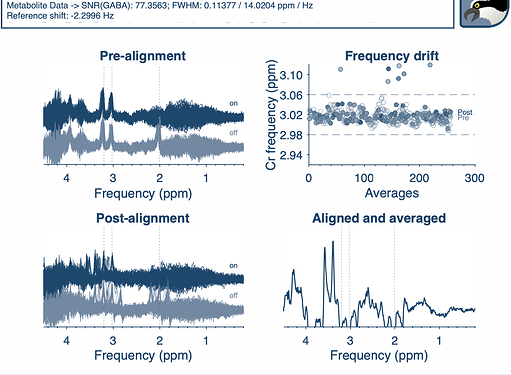 We'd be happy to share our data with you if needed.
Thank you and I appreciate any answer you could provide.
Humberto