Hi!
I'm using Osprey for the first time on Ubuntu 20.04 and I'm running into this error message while running Process: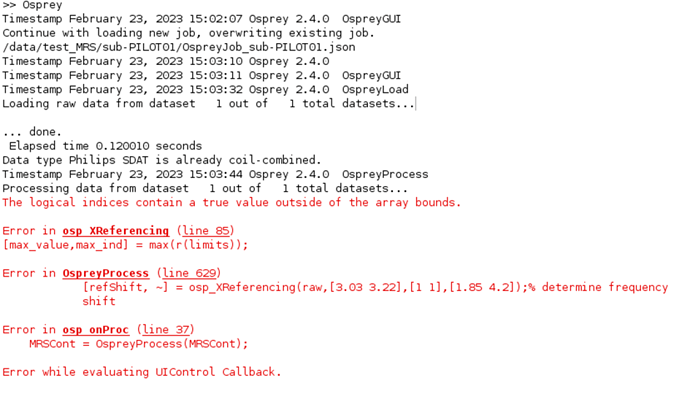 I tried again on a Windows computer and instead got this error message:
Unrecognized function or variable 'whitespacePattern'.

Error in OspreyJob (line 230)
str = replace(str, whitespacePattern + '"', '"');

Error in CreateOspreyJob_app/CREATEJOBButtonPushed (line 472)
MRSCont = OspreyJob(jobm,1);

Error using matlab.ui.control.internal.controller.ComponentController/executeUserCallback (line 335)
Error while evaluating DestroyedObject PrivateButtonPushedFcn.
What could be the cause and how can I fix this?
Thank you!
Kind regards,
Dina