Hi all,
I'm trying to fit simulated spectra (NAA, Cr, Cho) from NMR-SCOPE-B in LCmodel. See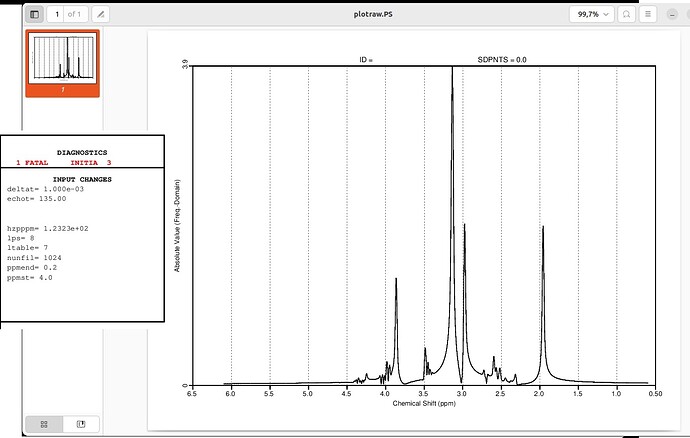 for the spectra. (I can also share the DICOM file).
However I am not able to fit it and get error INITIA 3. I've tried changing the ppmend and ppmst values but no luck. Maybe someone knows what I may be doing wrong?
Thank you,
Paul