First of all, thank you for your quick answers @wclarke and @admin, that is really great.
Regarding the processing, I looked it up in the exam card and Spectral Correction is set to yes. So, I just applied ECC on the water reference, residual water removal and phase correction. The data looks very nice now.
Regarding the basis sets, I updated conda and converted the .raw. files to a fsl basis set. After that I tried to fit the data, but it didn't look nice.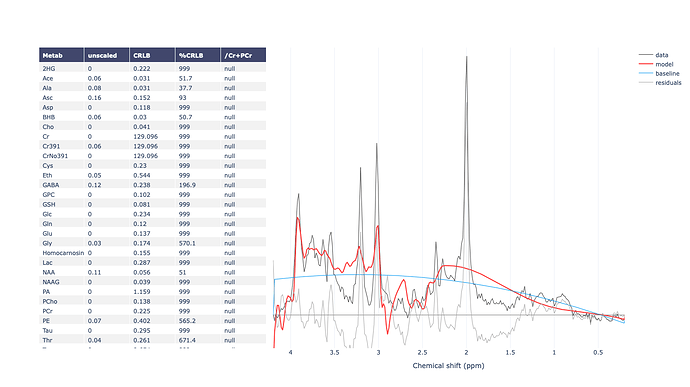 I just recognized that our bandwidth is set to 2000 Hz while the one from Chris Juchems is either 2500 or 4000 Hz. So perhaps this is the problem?
Do you have any idea?
Many thanks,
Verena