Hi!
I'm running LCModel using MRS data from a General Electric scanner (3T, Signa HDxt), therefore using "GE Signa LX" as data type. Most P files are read correctly, but those acquired with the same scanner from a specific date onwards can't be read by LCModel, due to "incorrect size of file":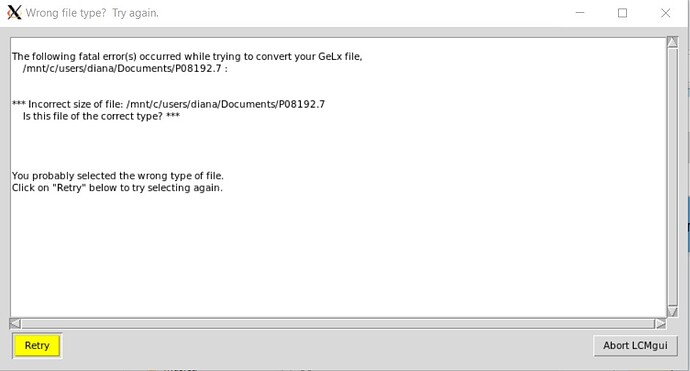 I wonder if there might be an issue with the header of files resulting in this error. In case anyone encountered a similar problem or is willing to take a look, I attach an example P file resulting in this error.
P08192.zip (2.8 MB)
Huge thanks in advance!
Best regards,
Diana Ortega-Cruz.