Hello MRSHub community,
I am an undergraduate student working on an MRS processing project. I am currently exploring the creation of simulated data by manipulating a certain basis set.
The basis set in question is the one provided by the 2016 ISMRM MRS Fitting Challenge. When plotting the real part of the individual metabolite spectra, I noticed that some components had negative values (as can be seen in the image below), even though they apparently have no phase shift in the FIDs. In addition, I noticed that all components have a small peak around 0 ppm.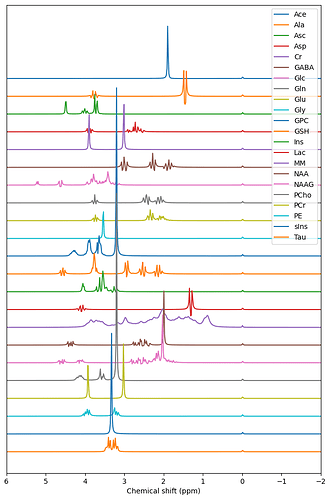 I would like to know if negative values are possible in the real part of a basis set component spectra or if I would be doing something wrong when I apply the Fourier transform or when I load the basis set.
Best regards,
Márcio