Hello,
I ran Osprey on Philips MEGA-PRESS data using the latest Github version, but was not happy with how the loaded spectra appeared. Using version 2.5.0 instead produced noticeably different results. Looks like the latest version introduces some kind of distortion in the spectra compared to latest release version?
The only relevant commit I could find was from June 27:
%Remove phase cycle for Philips data
if isfield(hdr_ext, 'Manufacturer') && strcmp(hdr_ext.Manufacturer,'Philips')
fids = fids .* repmat(conj(fids(1,:,:))./abs(fids(1,:,:)),[size(fids,1) 1]);
end

Below are outputs from the respective versions. Which one should I trust?
Plot from latest code: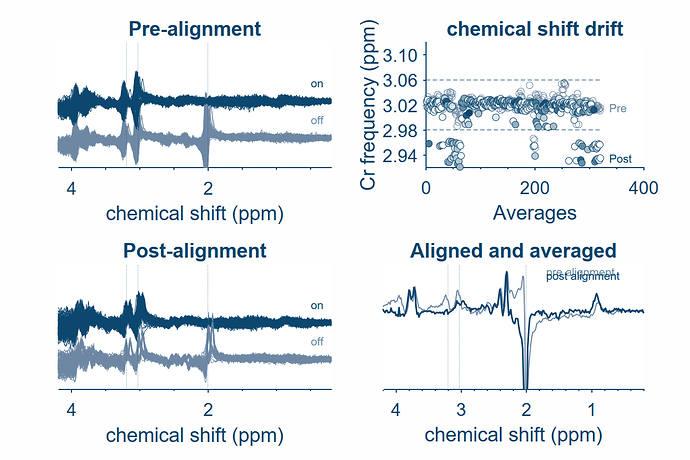 Plot from version 2.5.0: