Dear experts,
I'm trying to run osp_plotVoxelOverlap on my data. I'm running MEGA-PRESS data through the standard Osprey pipeline in a release downloaded Monday, Feb 13, 2023.
Currently the output looks like this: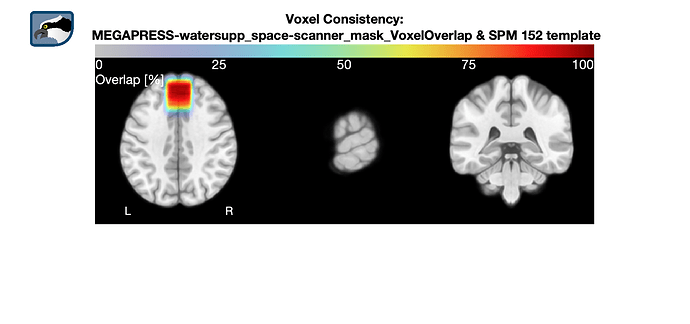 The heatmap looks OK, but two of the three views are on the wrong slice. It looks to me like the center of mass of the voxel mask may not be setting up correctly in osp_extract_three_plane_image_overlay. Is there an easy fix for this?
I'm happy to provide any other information needed!
Thanks!